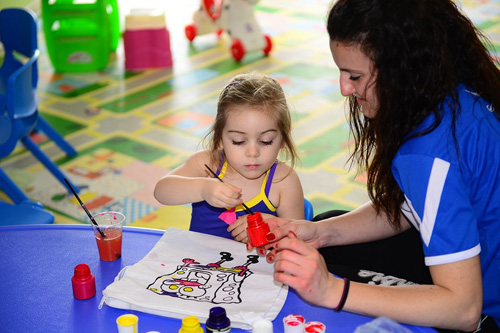 Indoors kids club consist an area of 2500 m2.
There are exclusive rooms for children of 4-12 ages offering special animation shows, mini clubs, sleeping & resting rooms. Playgrounds, amusement center, and pool for kids club grant alternative entertainments for kids.
When requested (charged) babysitting service is also offered for children of 0-3 ages.